Connect & Communicate on your Customers' Terms
If your business isn't powered by an effective Customer Relationship Management (CRM) system, you're missing out — missing opportunities to anticipate your customers' needs, missing opportunities to connect, and missing potential sales. The right CRM helps you build your business by tracking and expanding your relationships with customers. Too many companies store customer information in Microsoft Outlook or Excel where they cannot effectively share that data. Other companies have implemented a CRM that's not being used property, resulting in wasted investment dollars. Whether you are looking at CRM solutions for the first time or hoping to upgrade your existing system, Amaxra's experts can help.
Relationships Make All the Difference

Customers are the backbone of your business. We get it. In the past, it was enough to have a website and 800 number if you had great products or services to offer. But today's consumers and business customers are more savvy. They spend more time research their choices in the marketplace whether it's looking for a new pair of shoes, a new car, or machinery for their new plant. All your competitors are online too, so how can you differentiate yourself? Awareness campaigns can only get you so far. If you don't make a concerted effort to build a meaningful relationship with every customer that visits your site or calls your office you're missing out on a tremendous amount of business. This is why Microsoft offers Dynamics 365. It enables businesses to gather leads, track customer experiences, develop sales opportunities and analyze sales trends. It also makes supporting existing customer relationships easier, including modules for Customer Service, Field Service and Project Services. With Dynamics 365 you can:
Make it easy for sales reps to learn about and connect with customers
Allow field sales and support employees access while mobile or working remotely
Provide better customer service and tech support experiences
Reduce support call times
Create a single source of truth by connecting data from sales, support and finance
Give managers visibility on performance with integrated dashboards & reports
Give multiple departments their own custom view of customer data
Dynamics 365 is designed to increase employee productivity by connecting staff and managers with the data they need no matter where they're working. Whether in sales or accounting, the more updated information employees have about the customers they're working with, the better they can do their job. Start enabling your employees to do great things and maximize their potential. Make your marketing and sales dollars work harder with Dynamics 365.
Amaxra has the CRM expertise you need

Amaxra consultants can effectively integrate customer relationship management solutions like Dynamics 365 with the processes and tools you already use every day. Deploying an out-of-the-box CRM by itself doesn't make your business successful. It's the planning, configuration, and process modeling that makes the difference between a CRM system that has little impact and one that delivers a significant return on investment. Don't spend money on a new CRM system without giving Amaxra a call first. We're experts at deploying tailoring CRM solutions that produce amazing results.

Business Process Workshops are the key to CRM success

When a client hires Amaxra for a CRM deployment the engagement often begins with a Business Process Workshop. We sit down with your team and listen to your issues and goals. Together, we will visually map out a CRM solution that accomplishes your goals and that your staff will actually use. We will also stay with you through the data migration and system integration phases to ensure your employees are set up to succeed. We're not done until your new CRM system is running smoothly and all employees are trained. Learn more about our Engagement Process and Business Process Workshop.

Customer Insights that Enable & Inspire Your Sales Teams

You don't need to settle for simple connection: not when you can engage, excite and inspire to turn transactions into relationships. Customer relationship and analytics solutions help you better know and when and how to respond to customers on their terms—when they want, with what they want, and how they want.
Track and record the progress of your sales opportunities & deals
Strategically and tactically manage your sales life cycle
Identify and prioritize prospects and opportunities
Know who you're talking to—and talk their language
Align your sales process to the way your customer buys (using CRM)
Enable sales team collaboration – track communications to enable multiple sales resources to work the same sale from the same sheet
Build your base: capture contact information, to market/sell to them in the future
Amaxra specializes in support for CRM implementation, customization and support for leading CRM platforms. Let's Talk!
7095284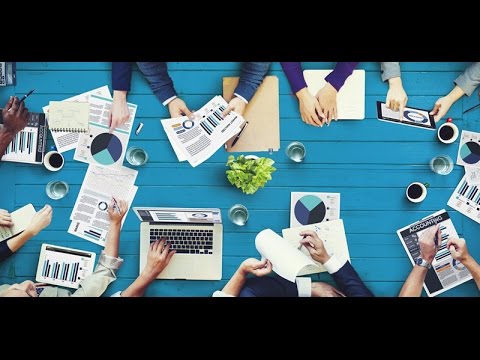 Introduction to Amaxra Workshops